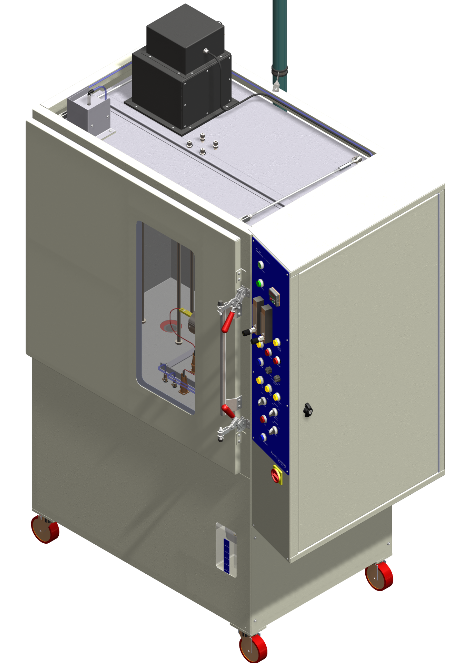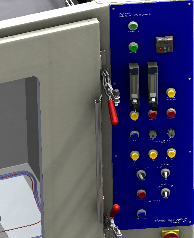 Gives full control over test procedures
The MarlinEngineering, Inc ME1100 Smoke Density Chamber is designed for conducting tests
in accordance with the procedures of the Federal Aviation Administration's "Aircraft Material
Fire Test Handbook" DOT/FAA/AR-00/12, Chapter 6.
ME1100 Features:
Automated Furnace PID Temperature Control.
Coil type tubular radiant heater with integrated thermocouple.
Solenoid operated chamber vents.
Full width gasketed chamber door with sight window.
Calibration system including heat flux gauge
Powder coated removeable chamber liner.
Calibrated propane and air flowmeters.
Computer software.
Power input: 240 V ac, 50-60 Hz
Filtered compressed air input: 100 psi +- 5.0
Bottled Propane input: 15 psi +- 1.0
Exhaust output: SCH 80 PVC, 1-1/2"
Chamber Roof output: 4 port toxicity analysis
Designed and engineered in the USA